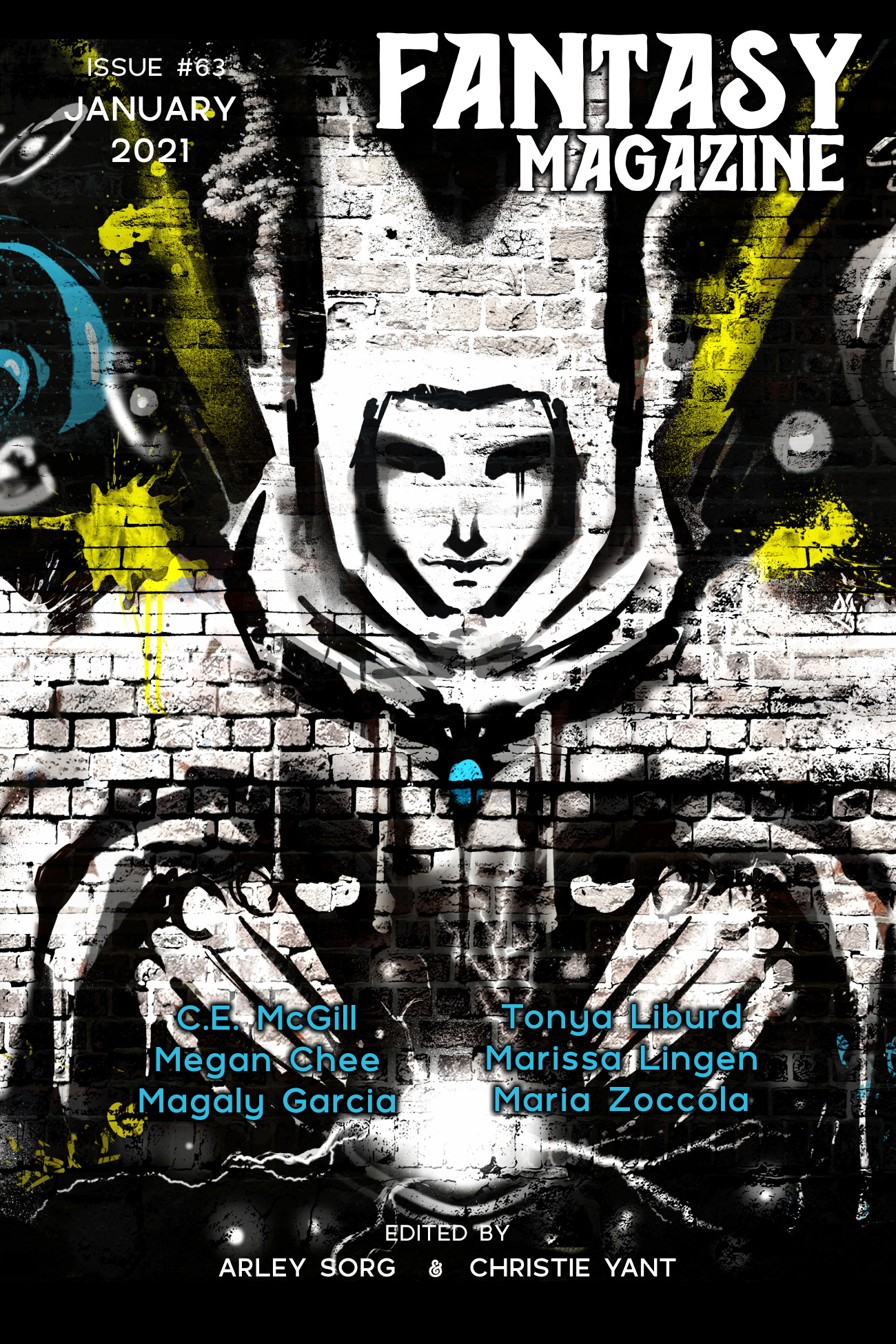 Hi all! I'm thrilled to announce that my new story, "Things to Bring, Things to Burn, Things Best Left Behind" just came out in Fantasy Magazine!
TtBTtBTBLB (as I affectionately call it) is a sort of speculative parable about gods and sacrifices, mountains and mental illness—and what happens when the unfortunate soul picked as a sacrifice is all too-willing to go. It's here, it's queer, it's dear to my heart, and it comes with a HEFTY series of content warnings (see below, if you don't mind the spoilers).
It's such an honour to be featured in the new reboot of Fantasy, and in such fantastic (ha! Fantast-ic, get it?) company, too. This is also my first ever publication in a pro-rate magazine, so I'm doubly excited! TtBTtBTBLB will be available to read online for free on January 5th, or you can buy issue #63 of Fantasy Magazine for $2.99 and read it right now.
Stay tuned for more yelling later this week when my author spotlight comes out, too—aaaaaaah!!
— CEM
[Trigger/content warnings for "Things to Bring, Things to Burn, Things Best Left Behind:" a (non-graphic) near-suicide-attempt on the first page, suicidal ideation throughout, and several brief, implied mentions of transphobia and an emotionally abusive parent.]