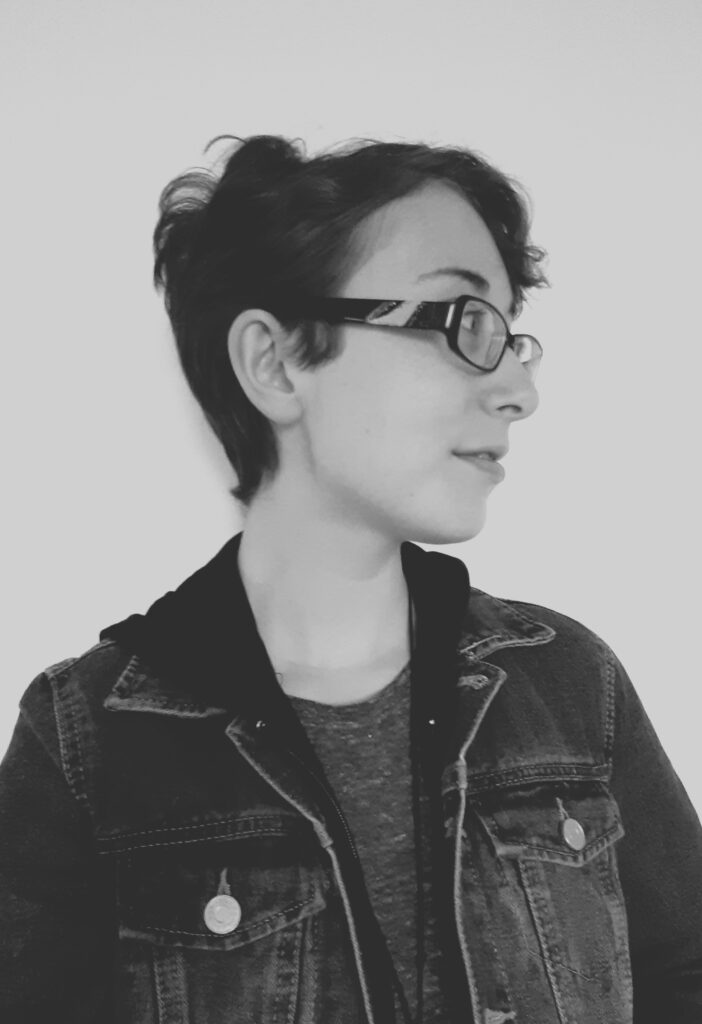 C. E. MCGILL   (THEY/THEM) was born in Scotland and raised on the east coast of the US, in North Carolina. In 2020, pining for the drizzly green countryside (and universal healthcare) once more, they and their family moved back to Scotland.
A lifelong fan of science both real and imagined, they originally studied aerospace engineering at NC State University. After discovering an unexpected allergy to lab reports, however, they switched instead to a minor in Physics and a Frankensteinian major of their own making entitled "Narratives of Science in Fiction and History," an interdisciplinary degree on the interactions between scientific history and science fiction.
C. E. McGill's short fiction has appeared in Fantasy Magazine and Strange Constellations, and they are a two-time finalist for the Dell Award for Undergraduate Excellence in Science Fiction and Fantasy Writing. When not writing, they can be found reading, baking, sewing, thinking much too hard about characters in children's cartoons, or preparing elaborate meals for the reincarnated spirit of a willful and demanding princess who cannot be convinced that she is, in this life, a cat.
C. E. McGill's first novel, OUR HIDEOUS PROGENY, comes out in May 2023. They are represented by Susan Armstrong of C&W Agency.