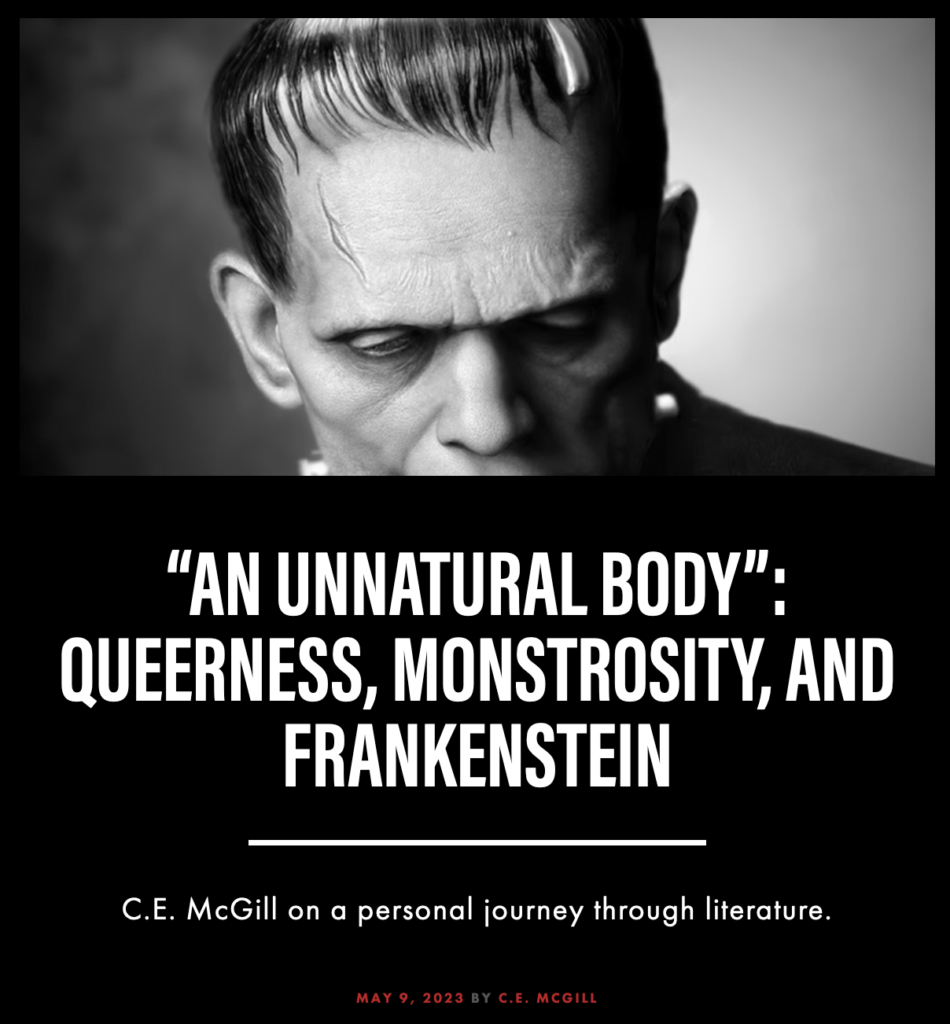 I have a new essay out from Crimereads today! I had tremendous fun writing this one, exploring some of the queer history of Frankenstein/horror in general, and how that informed my writing of Mary in Our Hideous Progeny.
(And of course, I had to touch on Susan Stryker's legendary essay "My Words to Victor Frankenstein Above the Village of Chamounix: Performing Transgender Rage"!)
You can read my essay for CrimeReads here. And don't forget – Our Hideous Progeny is finally out today in the US, available in a bookstore near you!