For readers of Circe or Ariadne, a brilliant literary revisiting of Mary Shelley's classic Frankenstein with a fresh, queer, provocative twist.

Years ago, Mary's great uncle—dropout medical student Victor Frankenstein—disappeared in the Arctic. Now, in 1853, she and her husband Henry live in London, struggling to make a name for themselves as paleontologists.

Unfortunately, in a world where scientific success requires wealth and connections, they don't stand a chance: Mary, the illegitimate daughter of a housemaid, with a sharp mind and a sharper tongue; and Henry, a recently-fired geologist better known for his gambling problems than his radical theories. But when Mary discovers some old family papers that reveal the truth of her great-uncle's past, she comes up with a plan—one that will pay their debts, prove Henry's theories right, and finally get her some of the respect she goddamn deserves.

They're going to make a monster, and not just any monster—they're going to create a plesiosaur.
It's weird, it's queer, and it's here in bookshops near you! OUR HIDEOUS PROGENY is my debut novel, a spiritual sequel to Mary Shelley's Frankenstein and a love letter to women in science and the fascinating history of Victorian paleoart.
Are you a fan of Victorian mad science? Gothic gays? Women who are angry, and ambitious, and covered in blood? Then OHP may be for you!
UK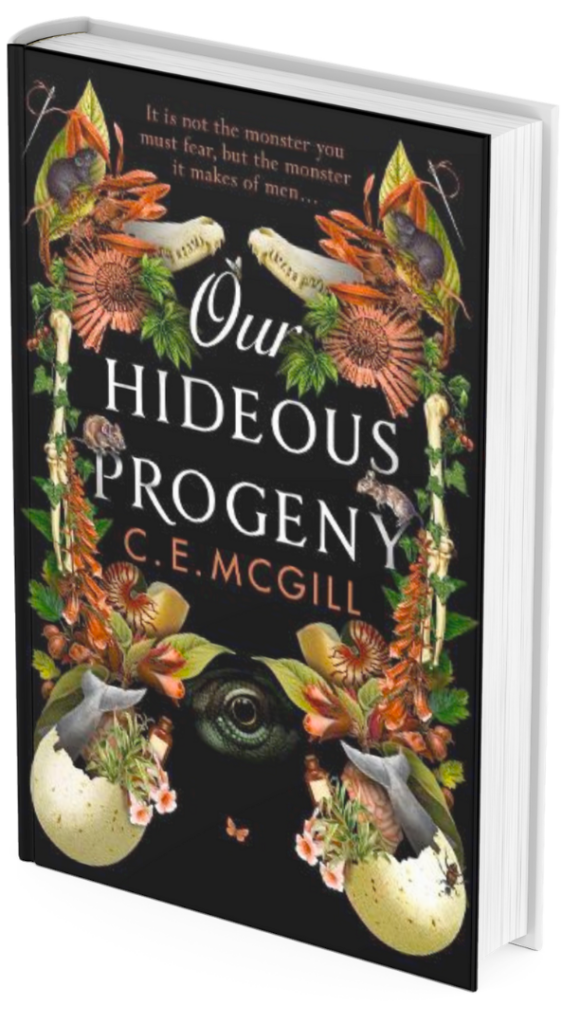 US
Note: Our Hideous Progeny is a Gothic novel, and may contain content that is distressting to some. View the trigger warnings/content warnings here.